PLEASE NOTE:
The following information has been posted on this website as a general guide to preparing for Reliability Trials in South Australia, refer to the SA Reliability Trials Supplementary

Rule Book

for more in depth information, rules and requirements.
With the Aussie dollar being on a more level playing field to the US dollar, consumers are taking advantage of online retailers to purchase a larger variety of motorcycle accessories and riding gear.
Purchasing a new helmet with an attractive price tag can be to good to refuse, but BE WARNED, although an imported helmet may meet one of the relevant FIM standards for closed course competition, they cannot be used on the road in Australia.
Because Reliability Trials include the use of public roads as part of their course, all helmets must meet any of the following three standards, and bear a relevant conformance mark to comply with the Australian road rules.
Australian Standard 1698-1988, (AS1698-1988)
Australian/New Zealand Standard 1698:2006 (AS/NZS 1698:2006)
United Nations Economic Commission Europe Regulation (ECE 22.05)
USA Standard SNELL M2010, M2015
Japanese Standard JIS T 8133:2007, JIS T 8133:2015
Helmets are checked for these standards at scrutineering, along with a visual inspection of the helmet internally and externally for excessive ware or damage.
---
MOUNTING CAMERA
From 2017 cameras may be fitted to the motorcycle provided they are securely mounted. Camera mounts are subject to approval by the chief Scrutineer.
HELMET CAMERAS are NOT PERMITTED unless the camera is integrated into the helmet, by design of the manufacturer, as per MA M.O.M.S Manual.
---
MOUNTING WORK LIGHT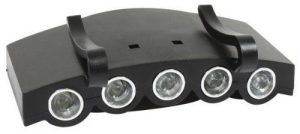 From 2017 CAP LIGHTS (see example) may be attached to the peak of the competitors helmet, to be used as a work or emergency light. A maximum of two (2) may be fitted, and the power source (batteries) must be contained within the Cap Light. The Cap Light may remain attached when the competitor is riding the motorcycle.
NO OTHER LIGHTS TO BE ATTACHED TO THE HELMET